Romeo, Romeo, where art thou Romeo?
Shakespeare is not for a single age,
Sweet swan of Avon, with every delightful line,
You gave life some new grace,
Making us feel music`s pulse in all our veins.
You held the world but as a stage
Where every man must play a role
And you played yours so well.
You set to play your solitary time away
And ran the race that nature set so beautifully.
You lived upright and smiled
At fortune`s choice, such a valiant man.
In you, force and beauty met.
Friends to allure and foes to reconcile,
The travail par excellence of your thoughts
Bathed in streams of liquid melody
Created the greatest love story
Reading which young and old are mesmerized.
Every young maiden is looking for Juliet.
'My bounty is as boundless as the sea
Says sweet Juliet to Romeo in a voice, soft and soothing
And when Romeo kisses Juliet, she melts in his arms.
The world halts her course, the sun smiles
And roses bloom across the planet,
Spreading a fragrance of love never felt before.
They die for each other and death unites them in heaven
And their parents on earth.
Love is so miraculous, so fabulous, so magnanimous.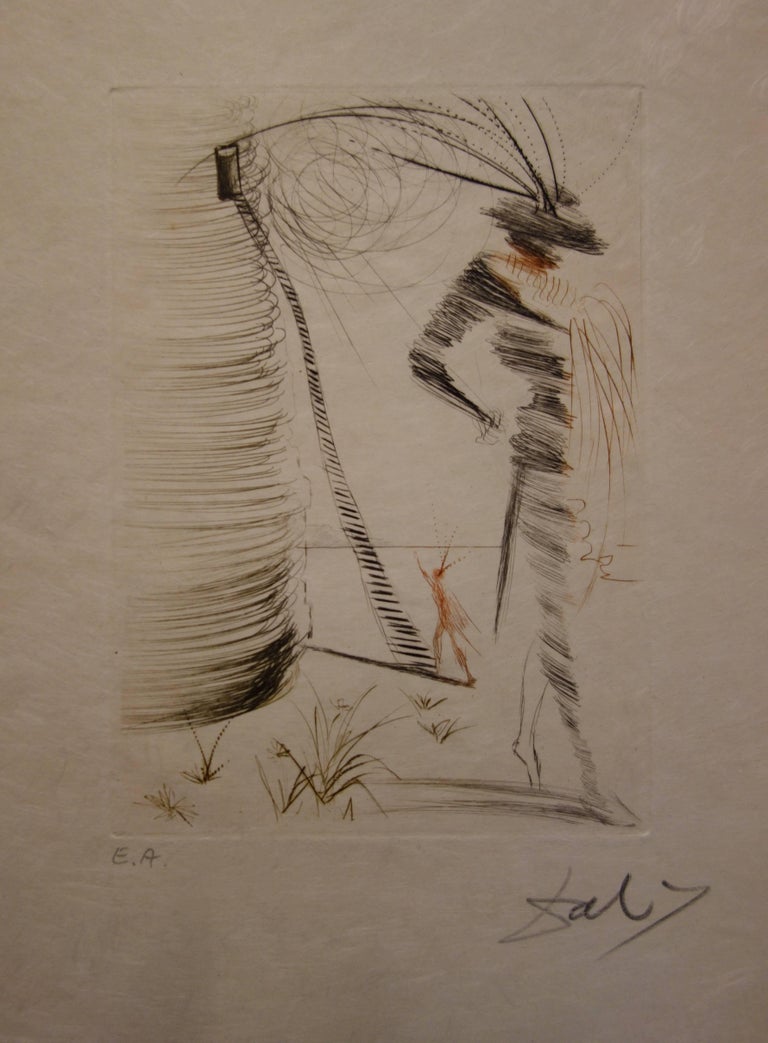 Much Ado About Shakespeare: Romeo and Juliet --

Salvador Dalí­