A Métis lady, drunk
-
hands folded, blanketed as in prayer
over a large brown fruit basket
naked of fruit, no vine, no vineyard
inside
-
approaches the Edmonton,
Alberta adoption agency.
There are only spirit gods
inside her empty purse.
Inside the basket, an infant,
restrained from life,
with a fruity winesap apple
wedged like a teaspoon
of autumn sun
inside its mouth.
A shallow pool of tears mounts
in his native baby blue eyes.
Snuffling, the mother offers
a slim smile, turns away.
She slithers voyeuristically
through near slum streets
and alleyways,
looking for drinking buddies
to share a hefty pint
of applejack wine.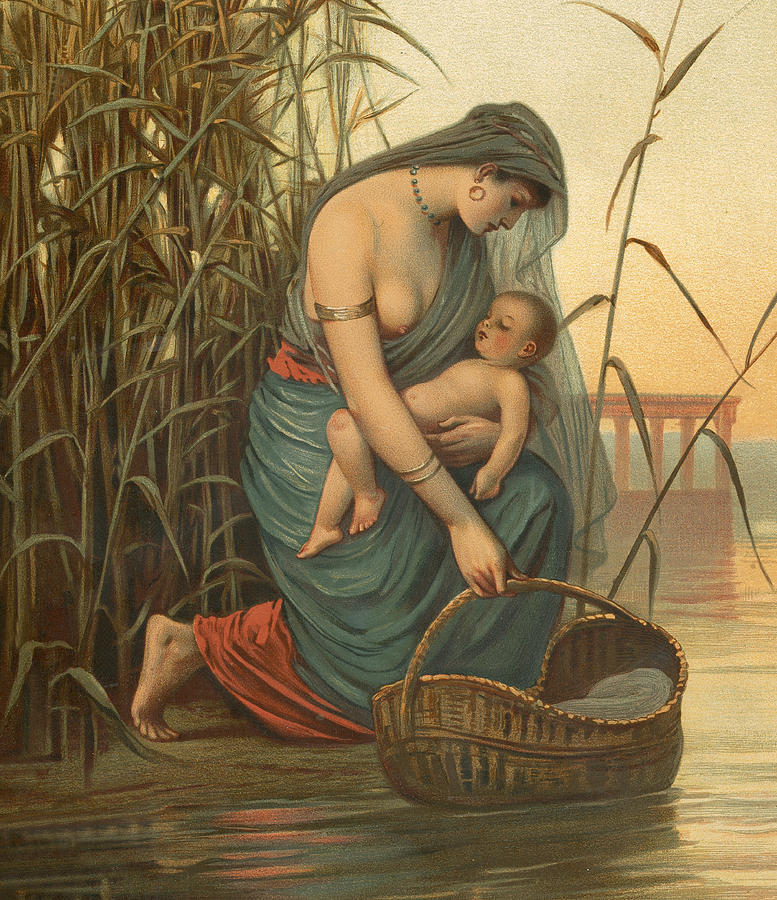 The Infant Moses And His Mother -- Philip Richard Morris