Duane's PoeTree
Today's poets, today's poems. Share yours, send to duanev@hotmail.com
Tuesday, December 12, 2017
announce the cause of the
they are crossing the wide river
for those struck by a killer
a riverine ode to the human will
that triumphs over a fatal illness
that can easily cripple and defeat
but can never destroy the
Hemingwaysque in stature!
Jajangmyeon Love
After so long I have found
Myself at the campus where
She would walk alongside that
Simple good-for-nothing boy
I had set my sights on her
She, who would always be next
Anyhow I was attracted to her
And even if it was only once
I wanted to eat jajangmyeon* with her
As I thought these limping thoughts
I wanted to eat jajangmyeon with her.
Fluttering here and there
After so long I am sitting
When I was in love with you.
Looking upwards and backwards
Into the sky from the past.
In that car park there are
More cars than I remember,
As I watch the students walking by
Are they junior colleagues of mine?
Unable to find part-time jobs
Only their footsteps quick.
Could there be among these boys
Your steps they come and go
The traffic lights from the past flicker.
The cars they keep coming
The traffic lights are red.
*Black bean sauce noodles.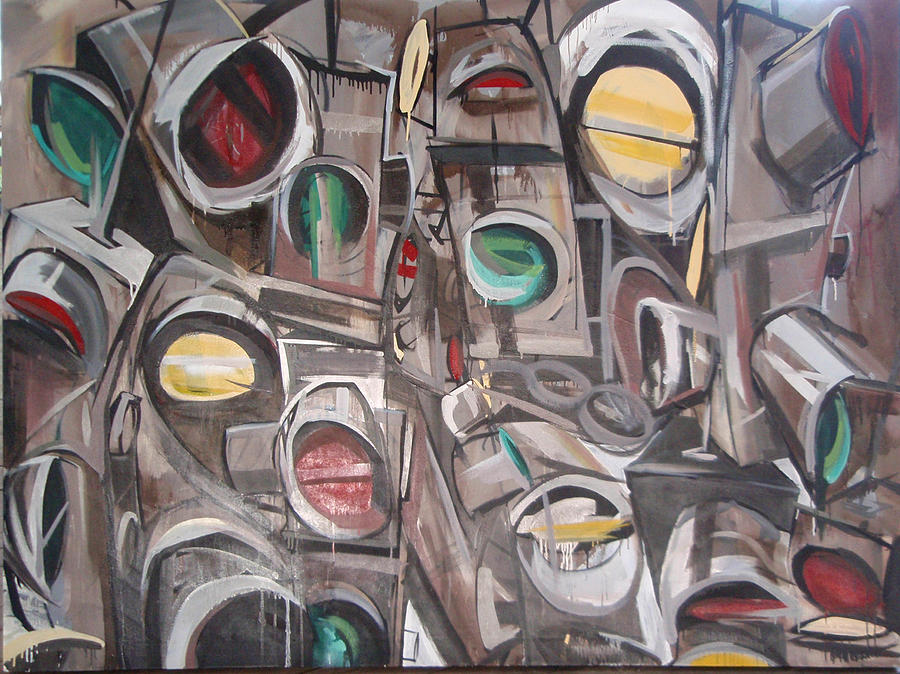 Traffic Lights -- Sean Flood