Goodbye, O, familiar friends,
My sounds have gone to the sky.
Don't wonder, I never forget,
My beautiful days happened with you.
Goodbye, O, cheerful charming,
I never forget the taste of kisses.
Don't mind, if I send you letters
From distances neither actual nor imaginary,
Goodbye, O, my kind and pleasant mother
Who suckled me,
Don't feel pain from my disappearance
If the world seems tight to your eyes.
My enemies assault suddenly.
A grievous cry comes from my throat.
I will wave my hand to everything.
The large infinity ingests me
While the darkness captures me.
Goodbye, O, my life
That suffered and mixed revolts
Persecuting me unmercifully
Through the birth, life and death.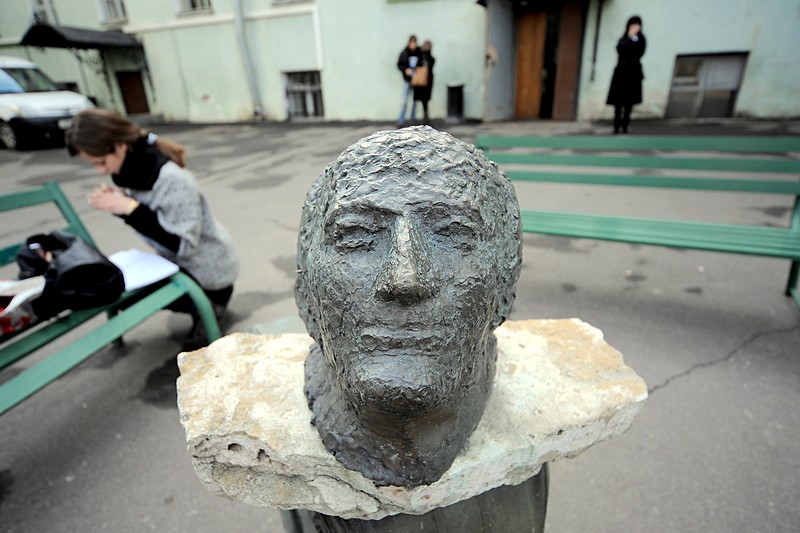 Memorial stone to Brodsky at 19 -- Ulitsa Stakhanovtsev (in the courtyard of a student dormitory at St. Petersburg State University Philology Faculty where Brosky visited a girlfriend)