He Cannot…
(a small story)
He cannot accept criticism,
Cannot take a compliment.
In the quarry of a quandary
And the quandary of this quarry
Lies the question:
Where to go and what to do
To climb out of the canyon
Of oxymoronic quicksand?
In a pit of contradiction
And negation of self-worth,
He can cite and quote,
Tell a good joke,
None of which is working.
Intellectual capacity,
Accomplishments, yet, all in all,
The ball's stopped rolling.
Silken suits, cigarillos,
Sipping brandy
Sitting in the company
Of nameless complexes he cannot see
or solve,
It hurts to watch.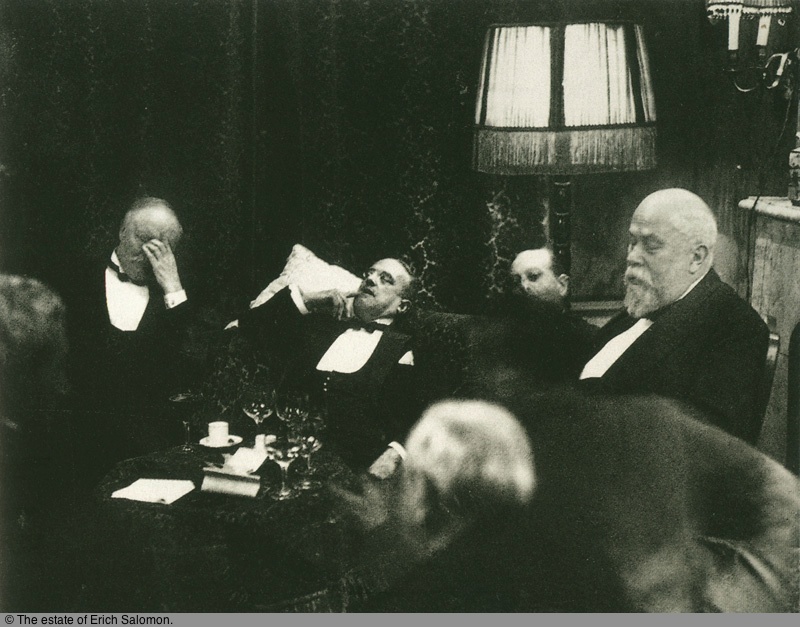 2nd Hague Reparation Conference, 1930 -- --Erich Salomon