In Quilon you receded into the shadows

I met you only at the crowded bus-stops

checking out the magazines that had Shakeela(8) on the cover

and condoms of different flavours from abroad

and one day you were a pretty foreigner

wearing a tiger skin top and shorts, legs showing

lovely and rather bare breasted

reminding me of karadi kali,
We were both on our long distance government run red and yellow buses

You got down, having overshot

and said .."these kind of things always happen only to me"

The ganja scene by then having shifted to Varkala from Kovalam(9)

Those days, you never spoke to me

and I never wrote poetry
Only masturbated thinking of you

Seems I was finished,

you had moved on

I had Jesus left for company
Jesus who was always there
Kollam did nothing for what was brewing

Between you and me

Seemingly

Which was immortal and nameless

And explosive

Should I call it the iron age, or bronze, brass, lead or gold?

(8) Malayali soft porn actress and starlet.


(9) Referring to the hippie scene.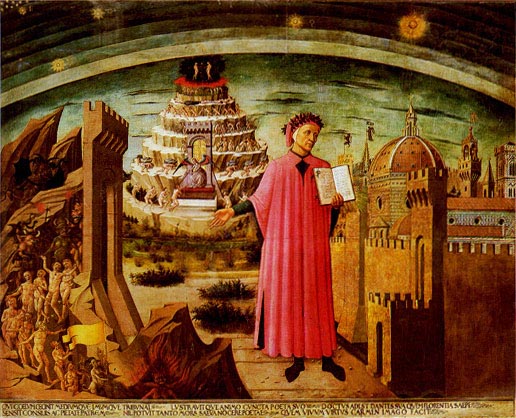 La Commedia Illumina Firenze -- Domenico di Michelino