I Remember Little of the 1970s, But...
The library's closing early this evening,
the caretaker's getting psyched-up for some ball-
game he can hardly win,
and his vacuum cleaner's wheels sound like the twister
from the Wizard of Oz,
whistling and howling;
a man with a mustache
picks up a CD,
Pretzel Logic;
and I get horny for the blackness of night
that kind of shit evokes,
when night was a place for twisters, and globules of rain,
and boxing on tv, and fast food you had to collect yourself,
and dads watching the Rockford Files -
and just like boxing, someone would get a good beating
and get on with their life;
and the caretaker finishes hoovering
and I miss the sound of those wheels,
like a parting twister;
and part of me secretly hopes he gets angry at me
for walking on his cleansed carpet.
even if he is in the wrong for cleaning up too early;
part of me would love a good old-school showdown,
in sepia like a large part of the Wizard of Oz was shot in,
the backdrop a big open city-scope
only Pretzel Logic
can really define,
punches and kicks flying everywhere,
and Jim Rockford watching a cheap Wednesday-night fight,
drinking beer with Noah Beery Jnr -
and one of his eyes blacker
than the night
I must go out and
press my far too soft face towards.
Noah Beery Jr. & Jim Garner, "The Rockford Files"
Rockford Files, That episode when Jim takes a case to protect a beautiful woman from some gangsters but she lies to him about why she is being chased. Jim get beaten up by the mob. -- Ted Meyer
Jack Haley (Tin Man), Bert Lahr (Cowardly Lion), Frank Morgan (Wizard), Judy Garland (Dorothy Gale), Ray Bolger (Scarecrow)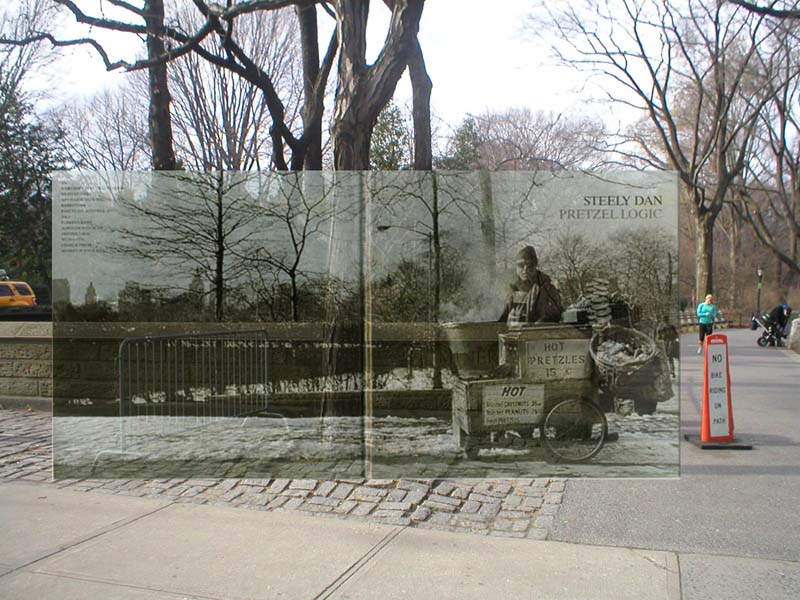 Miners' Gate entrance to Central Park, 5th Ave and 79th St, New York -- Raeanne Rubenstein