When the sun appears on the sky,
At that time a dawn calms down.
The universe is cleaner than the clean water,
When the clouds are expelled.
My eyes glued to the sky,
I enjoy from my own reflection.
My heart ingests the fire (help),
And the soul ingests from this big "Mirror."
It drops the fire-look to my eyes,
It flouts me to cuddle the sky.
I take the world's aches.
--tr. Asror Allayarov from "The Gate Opened by Angels"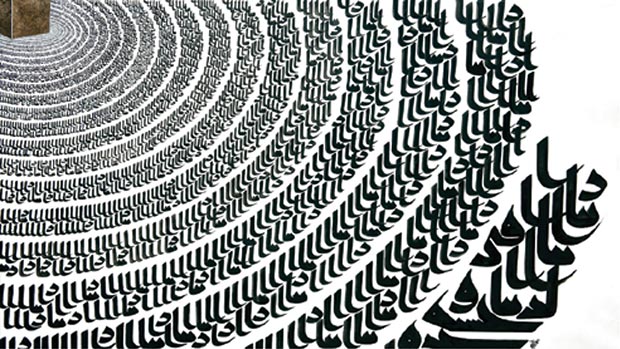 Tawaf 2 -- Azra Aghighi Bakhshayeshi