Twenty-five years of my passing,
I took away with me what I could,
what I couldn't take I left behind.
Chamomile field wasn't handpicked by anyone else
and some mimosa trees in Students΄ City remained without grasping.
(In March, I used to prepare the most beautiful bouquets)
There was left behind that little child with blond hair
at the door holding that paperboard:
Mihal Grameno Street, No. 6.
God's hand remained in the air
and two eyes looking at the back through the bursts of tears.
All of those were taken away by the river.
I did not even have time to cry.
Twenty-five years of my passing,
I am keeping it on the palm of my hand
was a girl who became a woman.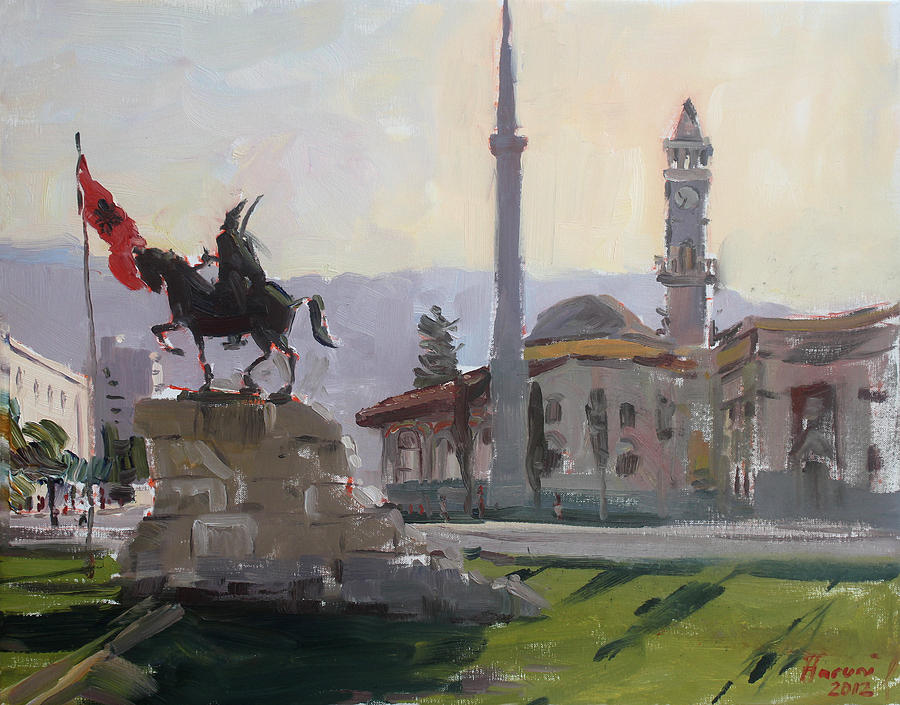 Early Morning In Tirana -- Ylli Haruni