In the long journey of life
Where the road bifurcates into two.
One, seemingly fascinating, is a pretty path,
And smooth shining surface bright;
A number of travelers are there,
Rejoicing their sham songs,
Having no comprehension of
And what the end point will be.
The other, in option I have,
Of the grassy ground glimmering
With the shiny moon's white illumination;
A soothing light warm wind,
Sprinkling several sweet smelling juices,
Lessens the anguish of exhausted bodies.
From the depth of my heart,
That to my destination goes.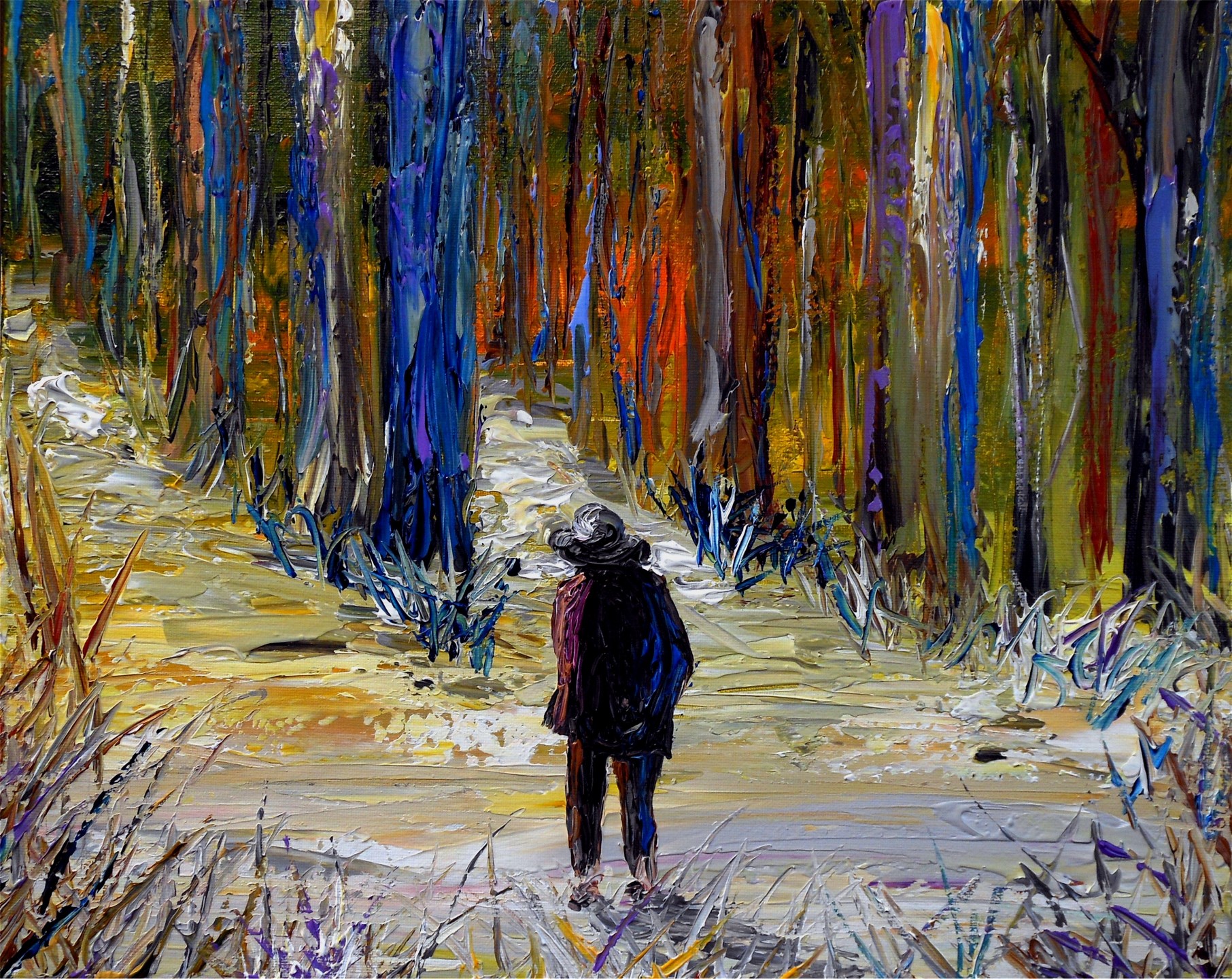 Fork in the Road --Michael Tolleson