Indifference stilled an Autumn night
as wanton winds steered their love
elsewhere. Yet, somehow
a sparrow nest fell from high above
off a freckled, half-broken bough.
Their wings had grown
and the young had flown
wild and free.
That autumn night
a shade called Home
went back to being
just another tree.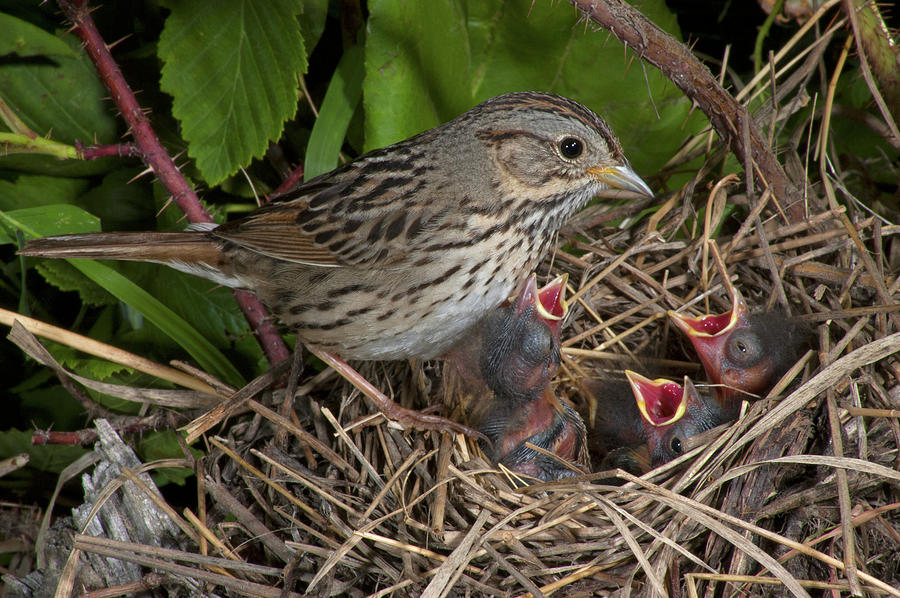 Lincolns Sparrow At Nest -- Damon Calderwood