An Epic on Childhood - 18 - Rose day and a Rock Show
"Poetry is deviance from the norm but towards revolution, not
mediocrity."
do you know how beautiful my city was
after emergency and before the communalists arrived?
on rose day, the roses
blinded me
i never thought so many could undo me
the air was fresh
and the young ones walked,
with a newly found confidence, the red brick Brit buildings
before the palace
seemed festive, full of grandness
even without the garish decorations
when the women walked the ramp
life lit up
and when vinay played dylan's 'tangled up in blue'
- that was in another place and time, but i constellate-
i wished that you were there, and i
- the crowds in the background fell silent -
as we moved gracefully, like dancers
towards each other
(my imagination being still pretty Bollywood!)
but one thing i knew
the hush that fell
over the sky and the roses sometimes
a still, silent, unbearable haze that hung in the air
(of a new moon's promise of becoming full never to wane
of a rose that would bloom and not ever die)
rained steadily in my jealous stalker's thoughts turned human by
love
singing in my head
"you're still the one i want
the only one i need
for love"
like a chiming cuckoo-bird clock's anachronism
and i became one with the roses
and you
and i came over you like a flock of starlings
that do not exist in my city
to drink of you, honeyed, and carry your pollen
on the breeze's back, to today
to pen
into a bouquet
of undying fragrance
yes, it is true, i always spoil things
but believe me, i destroyed only that which would stand in the way
of beauty and things that would hinder you becoming greater
i must diminish, you be
Cassiopeia, i dreamt
being misunderstood is the fate of the genie
who gives his three boons and has to go back into the bottle
but the roses and the stars and the souls sheathed in light
for a purpose, do not thereby cease to attract me
i am their foil and make them shine brighter
unsheathe them, as they, shook out from my coils willingly or
unwillingly
by me or others, or ready to remain too -
take to wing and conquer galaxies
and while gaining altitude, look back at my dwindling figure
growing steadily smaller
waving, waving back
or not sparing a glance
my Wendys in growth
but are you also blinded by the roses?
my strong rose, can't you see we are yet one
and forever cannot but be so
all that we have been through dissolved inside
into our very bones and marrow
never to be the same again
even in forgetfulness
as altered, agate, multifoliate?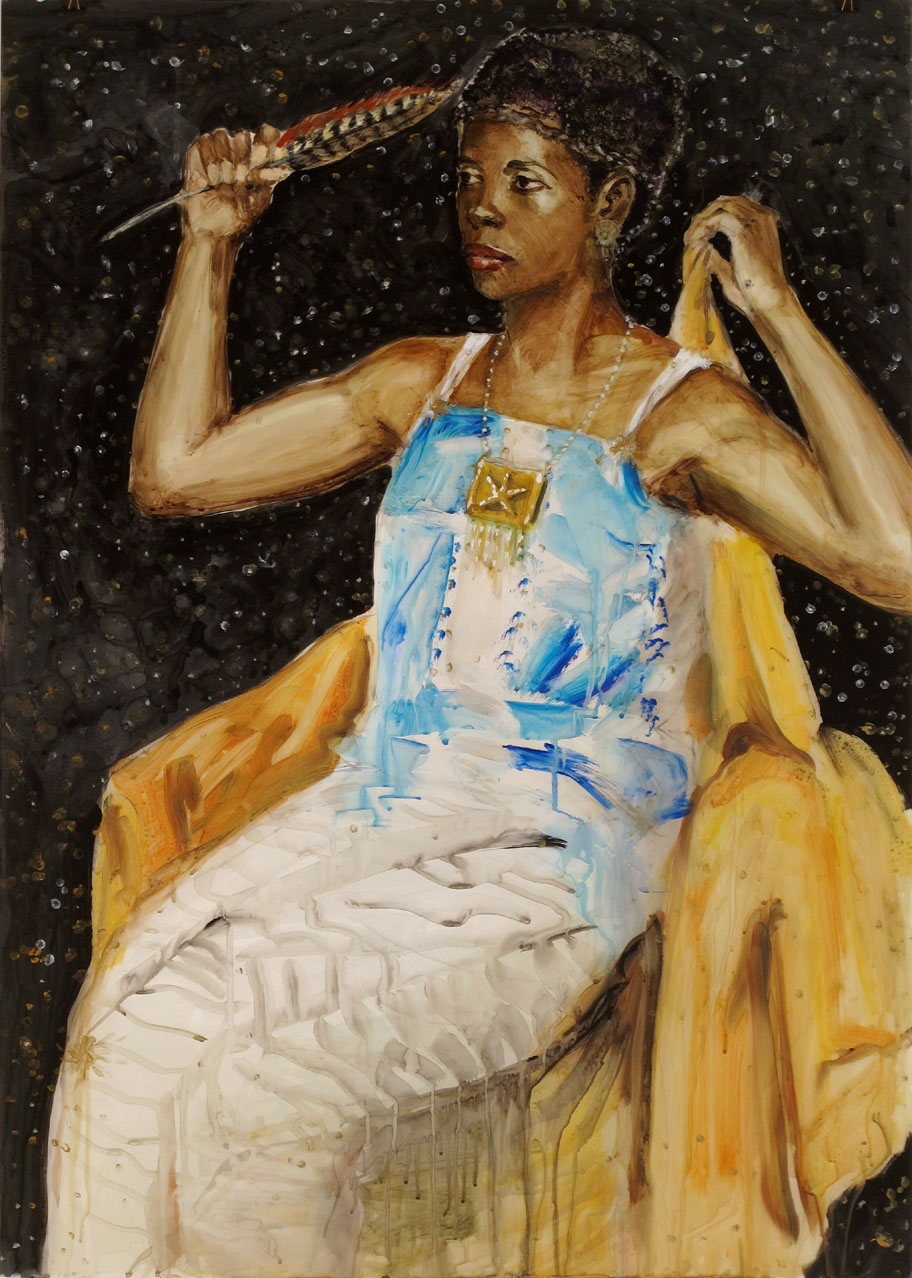 Cassiopeia -- Audrey Frank Anastasi