Beaches and Breaches
On the jaws of beaches known,
waves wave and voices pour
from around the world,
breezing fires of diversity
strengths of inclusiveness.
On this sandy plain of death,
horizons breathe colors
and showers of peace,
mending the abandon
of nature's hands.
On this rain of abundance,
wishes wash runs of weaknesses;
yesterday's painted sureness
and blight brightness of today
banging bragging tomorrow.
On this ground of plaited titles,
weather beaten creeks
and rivers collapse as ambiance
for meditative walks of peace,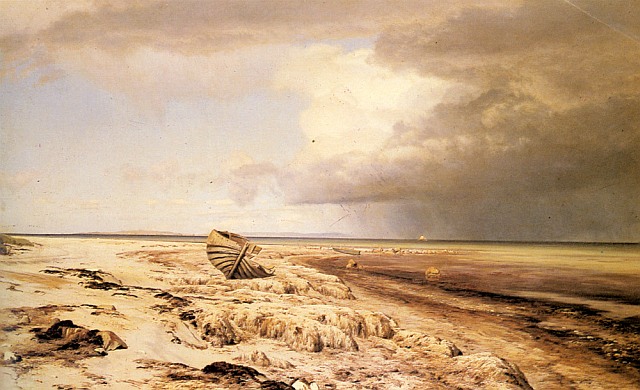 Deserted Boat on a Beach -- Janus Andreas Bartholin La Cour