Waiting for another trial
to begin, for someone's
fate to be sealed,
for Lady Justice
to blindly balance
her scales.

In Japan they readily tip
for the prosecution,
trials here are settled
with indictments on the charges
and all that hangs in the balance
is how sorry the defendant
is. How much remorse
does he hold in his heart?

If I were to be tried here
for my sins, I'd get off
with a light sentence,
because I am the sorriest
son of a bitch on Okinawa.

How sorry are you?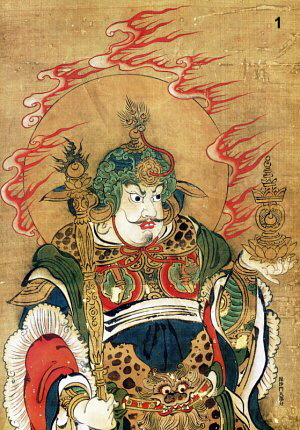 Bishamon [detail from

Jūniten Byōbu] --
Shōga Takuma