Let it be...............

I asked my mind today at night,
What's happiness?: show me your sight.
The mind cuffed the heart; so little a while
A voice emerged from there; worthwhile -
It said, Oh! dear -
Happiness is the smile that does appear
When your love walks through the door
It's the fact that every day you love her even more
Happiness is smiling when nothing goes your way,
Happiness is crying when everything goes your way,
Happiness is a friend when your veins are in a fray,
Happiness is family when you've had a tired day.
Where do you find happiness?: do you look up or down?
You find it in the mirror in the absence of a frown:
Happiness can be described in so many different ways
So let's just hope when it finally comes it will never go away .
That's when you say deep in your heart
In a resonating voice, slushy and unhurt,
Make peace with the past and move on,
Move on and on and let it be.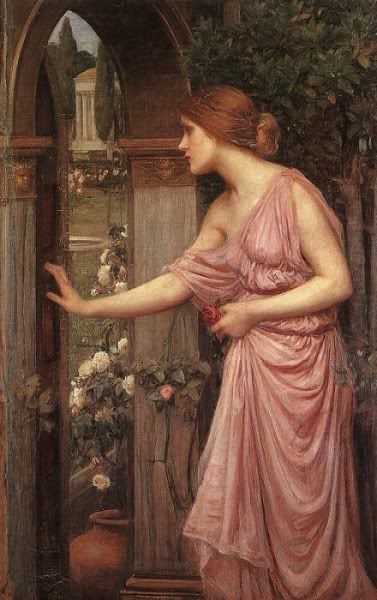 Psyche Opening the Door into Cupid's Garden -- John William Waterhouse